The 2018 edition of the Bravìo delle Botti, the most awaited moment of the year for many locals, will be dedicated to the 500th anniversary of the laying of the first stone of the Temple of San Biagio. The celebrations for this important anniversary have been going on for many months in Montepulciano, demonstrating the deep meaning of this monument for the whole community. The Bravìo delle Botti could not avoid taking part in the celebrations, as the head of the Magistrato delle Contrade, Giulio Pavolucci, told us:
"The 500th anniversary of the Temple of San Biagio is important for all Montepulciano's residents, just as the Bravìo delle Botti is the event par excellence of our annual agenda. We are ready to face this new edition, with the pleasure of contributing to many collateral events, organized by the eight districts, which animate the days preceding the race and prove their fundamental role of aggregation and social cohesion."
"In continuity with the work done over the previous editions, this year we will present the new costumes for the parade's candle bearers. – continues Giulio Pavolucci – The renewal of a part of the historical parade, common to all the districts, is therefore completed. The eight costumes of the candle bearers, financed by the Magistrato delle Contrade and by the districts themselves, and created by the costume designer, Noemie Grottini, will be introduced on Sunday 19 August at the Poliziano Theater."

Fabio Mazzieri is the author of the 2018 Bravìo cloth. Born in Siena in 1945 and graduated at the Academy of Fine Arts in Florence, Mazzieri taught Art in middle schools throughout the province of Siena and pictorial disciplines in both Siena and Florence. It was his previous experience as a teacher in Montepulciano, to which he remained strongly connected, together with other activities that kept him in contact with our territory, to induce Mazzieri to offer his talent to our town.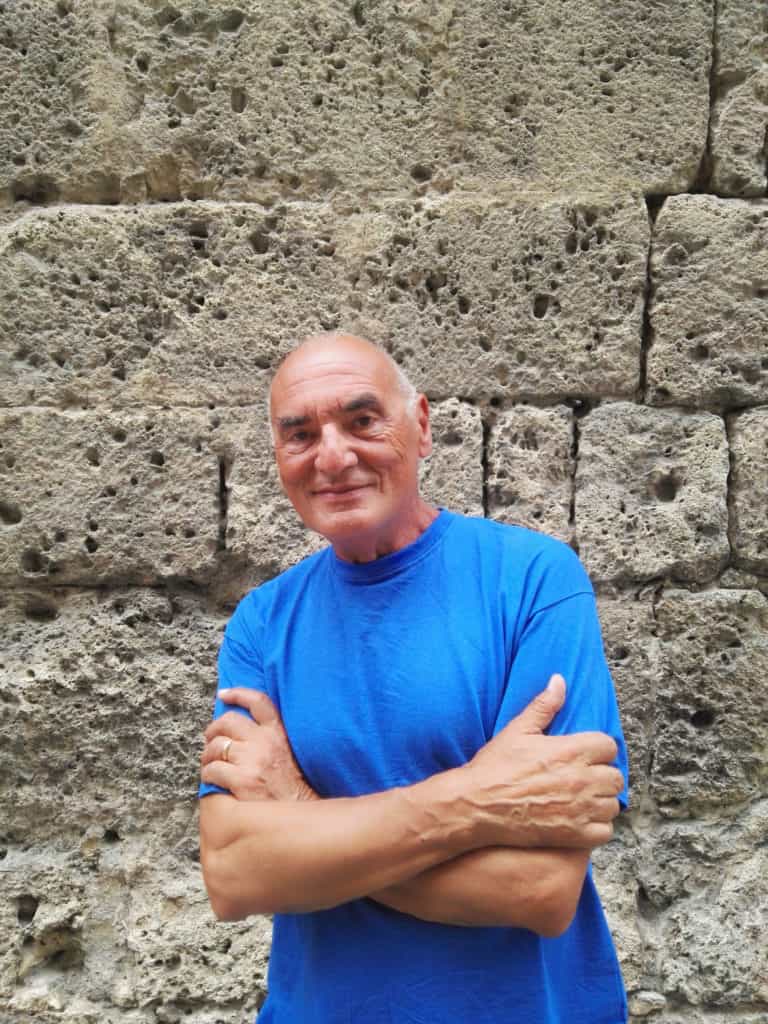 The artist, who had introductory meetings with the Mayor of Montepulciano, Andrea Rossi, and with the Bravìo's Councilor, Stefano Bazzoni, already delivered the complete work whose final details are now being checked. As everyone knows, the cloth will only be revealed on the very Sunday preceding the Bravìo – this year August 19 – during the ceremony held at the Poliziano Theater. Montepulciano's residents' expectations are unavoidably high, since the artist is famous for the 1985 banner for the Palio di Siena – that year dedicated to Count Chigi Saracini, founder of the Accademia Chigiana.
The suggestion to devote the cloth of Bravìo 2018 to the fifth centenary of the construction of San Biagio was requested by San Biagio's priest Don Domenico Zafarana together with the "Opere Ecclesiastiche Riunite". It was then promptly accepted by the City Council due to the unquestionable importance that this anniversary has, both culturally and socially, for Montepulciano.