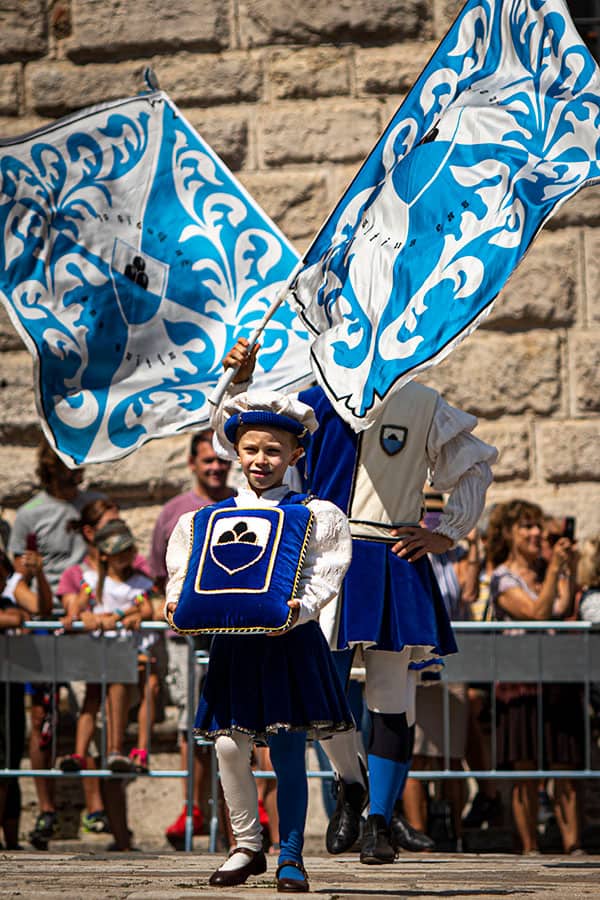 Located on a steep slope facing the "Valdichiana" valley, Poggiolo constitutes the lowest height on which Montepulciano is settled.
It's exactly for its position that the district was given the name Poggiolo, namely "small hill". Its inhabitants are clustered around the street bearing the district's name and occupy houses found in a lower position that originally belonged to the later district of Gracciano. 
The ancient residents of this area represented the underprivileged portion of the local population, a feature that left its traces through the lack of impressive buildings. An exception, though, is represented by the church of Santa Lucia and the contiguous parish house. The complex is in fact a refined example of seventeenth-century architecture, most likely attributable to Flaminio Del Turco.
The district has also been crossed by a peculiar event of our recent past: the short stay of Giuseppe Garibaldi – also known as the "hero of the two worlds" – in this very district. It was in memory of this peculiar guest that a memorial plaque was placed on the façade of a building found in the area of Poggiolo.
The district of Poggiolo has won 5 editions of Bravìo delle Botti: 198, 1988, 2012, 2015 and 2018.