San Donato, which is nowadays found on top of the hill where later developed Montepulciano, was one of the first districts to be established.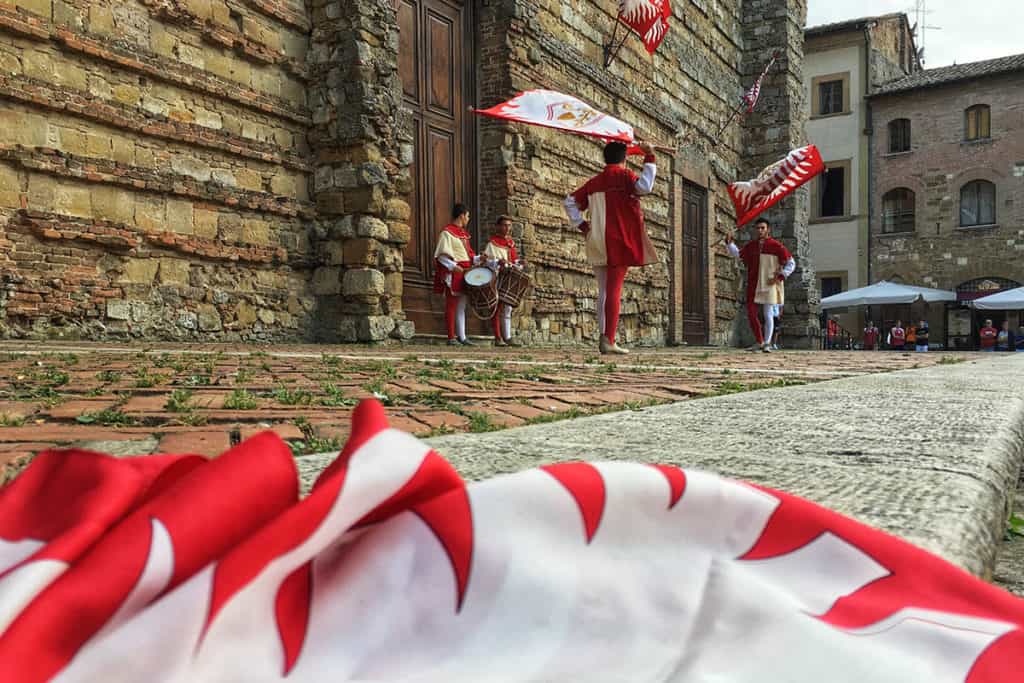 Since the very beginning, the most important institutions of the medieval town where lodged in this central area, together with many powerful families that shaped the history of this territory. At the end of 1500, many houses were demolished for the building of the Cathedral, which still occupies about half of the entire district territory. This caused a further decrease in the number of inhabitants, making San Donato one of the smallest and least populated areas of Montepulciano. This includes a medieval fortress, located on the southern part of the hill, which is believed to have been built over the first Etruscan-Roman acropolis. A few dozen meters from the Fortress we find the magnificent "Piazza Grande", once vibrating heart of both the district and the city. This square is delimited on its sides by the Cathedral, the grandiose Town Hall from which a bell tower stands out, "Palazzo Contucci", "Palazzo Nobili-Tarugi" and "Palazzo del Capitano del Popolo".
The district of San Donato and won seven editions of the Bravìo delle Botti: 1992, 1993, 1993*, 1994, 1995, 1998 and 2001.